Easy Egg Salad Sandwich
By CairoCooking • September 4, 2016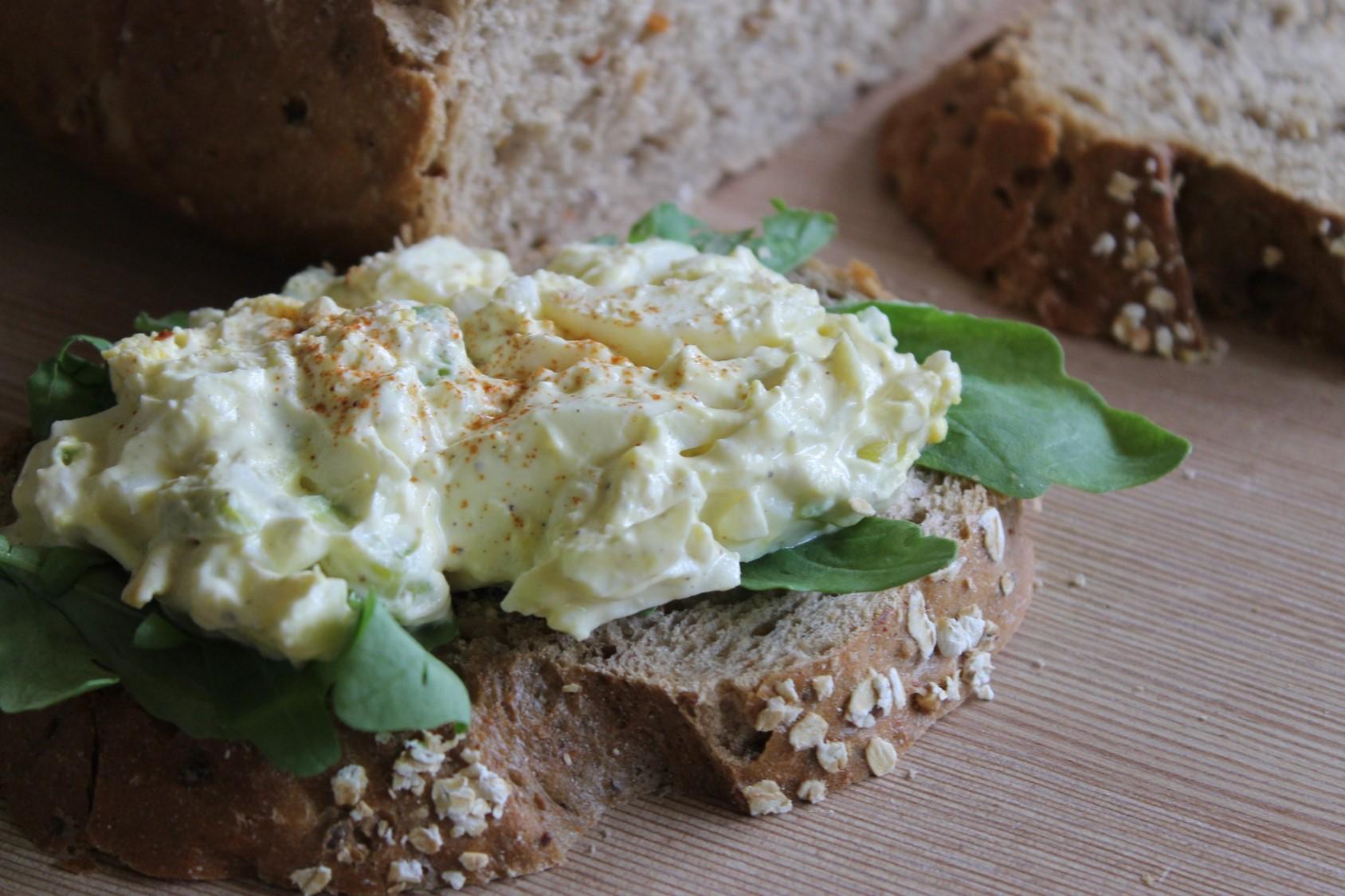 This easy egg salad sandwich is creamy, delicious and super nutritious. It will leave your kids craving for more. Even those who are not big fans of boiled eggs, will love this creamy organic egg salad sandwich and will not believe it does not contain any mayo.
Tip: Use the same recipe to make a healthy creamy egg salad dip for friends and family get-togethers!
Ingredients
3 small

eggs - بيض

1 medium

avocado - أفوكادو

1 small

lime - ليمون بلدي

2 tablespoon

labna - لبنة

1 pinch

sea salt - ملح البحر

1 pinch

black pepper - فلفل أسود

1 handful

arugula - جرجير

1 pinch

paprika (to garnish) - بابريكا / فلفل أحمر

4

brown toast - توست أسمر
Step by step
To boil the eggs: Bring water to the boil, then carefully drop the eggs in the water and leave to simmer for 10 minutes. Rinse the eggs with cold water, peel and let it cool for a few minutes then slice them into circles.
Cut the avocado into small cubes and squeeze lime juice on top.
Using a fork, mix the sliced hard-boiled eggs with avocado cubes and Labna. Add sea salt and freshly cracked black pepper to taste.
Using a bread knife, slice 4 medium-thick bread slices. Arrange arugula on top of 2 slices and generously add the egg salad paste on top. Garnish with paprika and add the 2 other bread slices on top.